Sorakkai Puli Kuzhambu Recipe - Tangy Bottle Gourd Curry
Sorakkai Puli Kuzhambu Recipe, a delicious South Indian curry that can be made for your everyday meals along with Steamed Rice and Elai Vadam.

Archana Doshi
On

Tuesday, 10 March 2015 00:11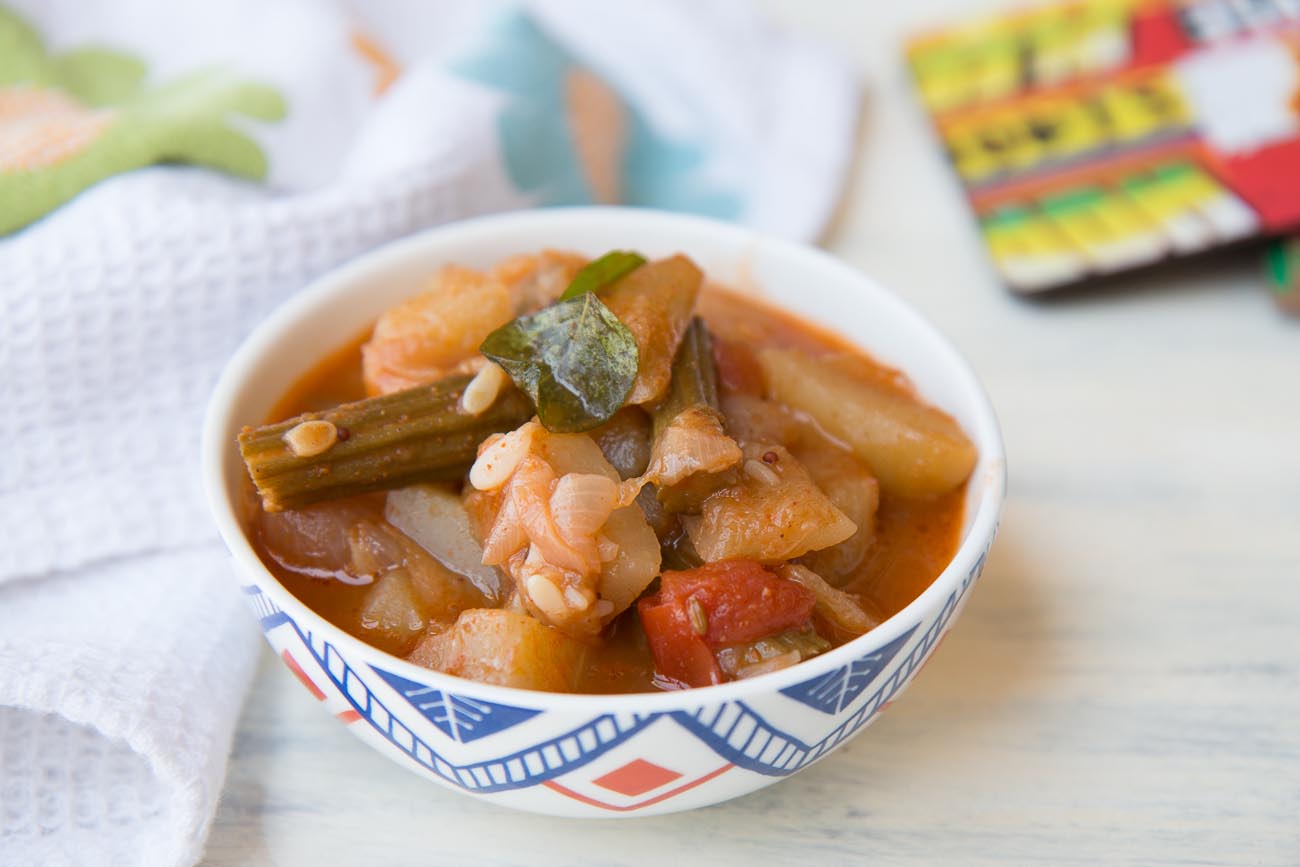 Sorakkai Puli Kuzhambu Recipe is a South Indian preparation of the bottle gourd, made tangy with tamarind and homemade spices like sambar powder. Bottle Gourd is a very succulent vegetable, that absorbs the spices that are added to it, giving the curry base a very juicy texture.
The addition of small onions and ginger and optionally garlic cloves enhances the taste of this dish.
Did you know: The Bottle Gourd is also known as Lauki or Giya is rich in Vitamin C, Vitamin B, sodium, iron and potassium. It is also rich in fiber and hence in turn helps fight constipation. Ayurveda also recommends this alkaline bottle gourd juice in the treatment of acidity, indigestion, and ulcers.
Drumstick pods helps to build strong bones, it is very good for pregnant women also. Drumstick pods which are known as moringa in local language is rich in calcium, Iron and vitamins. They are also have properties such purifying the blood, improves digestion and protects against infection.
Serve Sorakkai Puli Kuzhambu Recipe along with Steamed Rice, Elai Vadam and Masala Chaas for an everyday meal.
If you like this recipe, here are more Curry Recipes that you can make for your everyday meals:
Ingredients
1

Bottle gourd (lauki)

, peeled and diced into chunks
12

Shallots

, quartered
1

Drumstick

, cut into 1 inch size pieces
1

Tomato

, roughly chopped
3 cloves

Garlic

, whole
1 inch

Ginger

, finely chopped
2 cups

Tamarind Water

2 teaspoons

Sambar Powder

Salt

, to taste
Ingredients for seasoning
1 teaspoon

Sesame (Gingelly) Oil

1/2 teaspoon

Mustard seeds

1/4 teaspoon

Methi Seeds (Fenugreek Seeds)

1 sprig

Curry leaves

, roughly torn
How to make Sorakkai Puli Kuzhambu Recipe - Tangy Bottle Gourd Curry
To begin making the Sorakkai Puli Kuzhambu Recipe, we will make this recipe in a Pressure Cooker.

Add all the main ingredient including bottle gourd, shallots, drumstick, tomato, garlic, ginger, tamarind water, ginger, sambar powder and salt into the pressure cooker, add the salt and about 1 cup of water.

Cover the pressure cooker, place the weight on and pressure cook until you hear about 3 whistles.

After about 3 whistles, turn off the heat. Allow the cooker to rest, until the pressure releases completely.

Once the pressure is released, open the cooker and give the ingredients a stir. Check the salt and spice levels and adjust to suit your taste. Transfer the Sorakkai Puli Kuzhambu into a serving bowl

Our next step is to make the seasoning for the Kuzhambu. Heat a teaspoon of oil in a small pan; once the oil if heated, add the mustard seeds and fenugreek leaves. Allow them to crackle and roast for a few seconds.

Once roasted stir in the curry leaves and turn off the heat. Pour the seasoning over the Sorakkai Puli Kuzhambu and give it a stir.

Serve Sorakkai Puli Kuzhambu Recipe along with Steamed Rice, Elai Vadam and Masala Chaas for an everyday meal.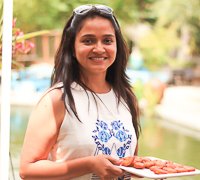 Archana Doshi is the founder of Archana's Kitchen. Archana launched Archana's Kitchen in 2007 as a way to keep track of her and family's recipes, and along the way grew it into one of the most popular cooking websites in the world. Archana is dedicated to helping home cooks be successful in the kitchen. Archana says "I hope you enjoy cooking recipes from my website where the sole effort is to make cooking simple for you. When you try out one of our recipes, we are longing to hear back from you. Do take your time to come back and share your comments, as your feedback means a lot to me"