Akhrot Ka Sheera/Halwa Recipe - Walnut Pudding/Fudge Recipe
Akhrot Ka Sheera is a warm dessert served during the winter season. Roasted walnut powder is mixed with milk, cardamom and sugar to make this delicious halwa. It is nutritious, luscious and rich enough for festivals like Diwali and Raksha Bandhan.

Archana's Kitchen
On

Tuesday, 12 February 2013 18:40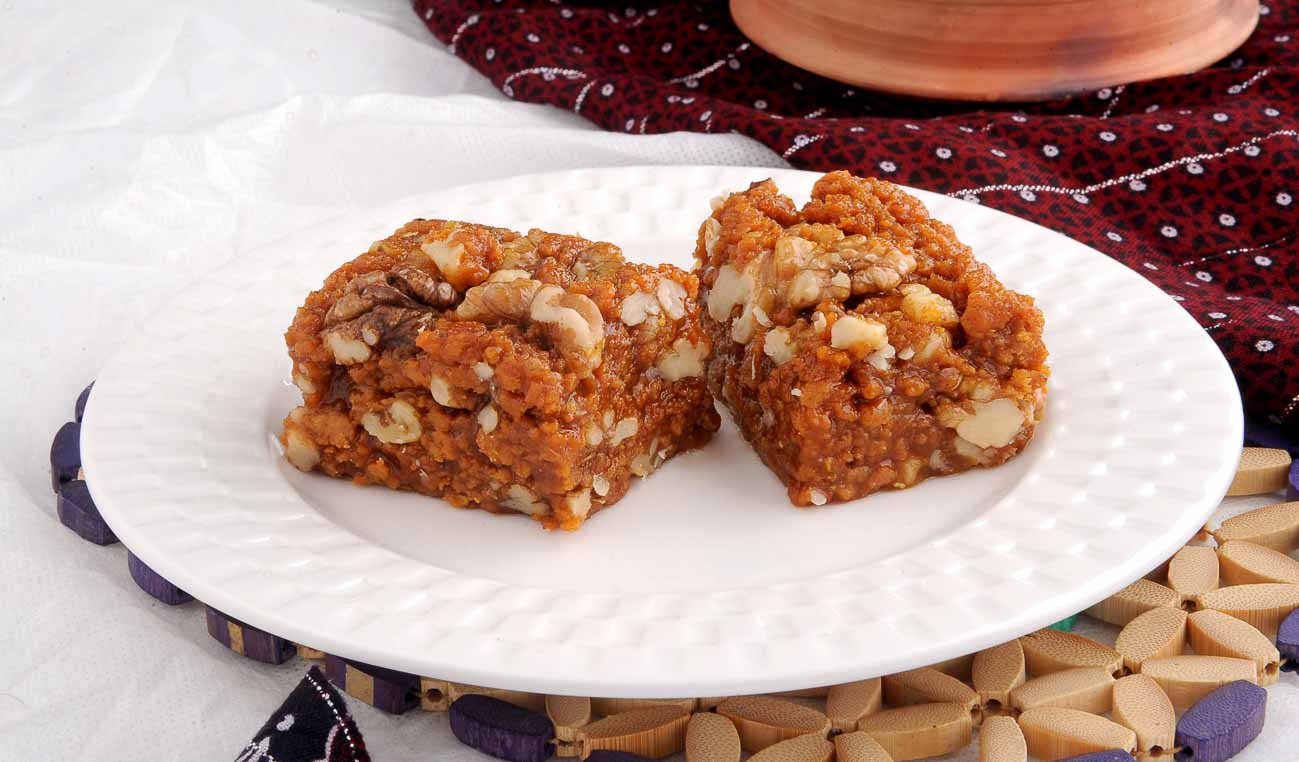 Akhrot Ka Sheera or Walnut Halwa is often prepared during the winter months, as it is believed to keep the body warm and protect it from the bitter cold. It is considered to be auspicious for Holi and Diwali and it even features on wedding menus.
Walnut is a wrinkled biggish nut that is encased in a very hard shell. It has several known, impressive benefits and contains high quantities of omega 3 and antioxidants that is good for your brain. It's usually commonly added to desserts, but in this halwa it is the main ingredient!
Serve the Akhrot Ka Halwa as a wholesome winter dessert for special occasions, festivals like Diwali and Raksha Bandhan. It also makes a delicious party dessert and you can make them for any house party or family get togethers.
Serve Akhrot Ka Sheera as a dessert after a party meal of Dal Tadka, Phulka and Kadai Paneer.
You may also like to try some other lesser-known but delicious halwas like
Carrot Halwa and
Ingredients
2 cups

Walnuts

, coarsely powdered
1/4 cup

Walnuts

, chopped
3/4 cup

Milk

3/4 cup

Jaggery

1/4 cup

Ghee

1 teaspoon

Cardamom Powder (Elaichi)
How to make Akhrot Ka Sheera/Halwa Recipe - Walnut Pudding/Fudge Recipe
To begin making the Akhrot Ka Halwa/Sheera Recipe, into a pan add the chopped walnuts and roast until fragrant and slightly brown in colour. Once done turn off the heat and keep it aside.

Next in a saucepan bring the milk, saffron, cardamom and jaggery to a boil. Once it comes to a boil reduce the heat and keep it simmering while we roast the walnut powder.

Heat the ghee in a heavy bottomed pan, add the coarsely ground walnut powder. Roast the powdered walnuts on medium heat until you get a roasted aroma and the walnuts get a good brown colour.

Once roasted, add the milk to the walnuts and while adding milk mixture, keep stirring the walnut halwa. You will notice that the halwa will start spitting and sputtering all over. Keep stirring continuously at this stage until all the milk has been absorbed and the Akhrot Ka Halwa leaves the sides of the pan. At this stage add the chopped walnuts, stir well to combine and turn off the heat.

The final halwa consistency should not be too thick. The Akhrot Ka Halwa tends to thicken and gets the right texture and consistency once it cools.

You can shape the Akhrot Ka Halwa by placing it in a square dish and cutting into shapes or serve it as it is.

Serve Akhrot Ka Sheera as a dessert after a party meal of Dal Tadka, Phulka and Kadai Paneer.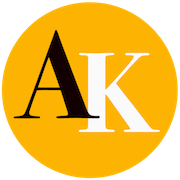 Hi there! This is our chance to talk to you. First, we love creating recipes keeping you in mind. At Archana's Kitchen we try to keep recipes simple, smart and seasonal without additives and preservatives. We hope you enjoy cooking recipes from our website where the sole effort is to make cooking simple for you. When you try out one of our recipes, we are longing to hear back from you. Do take your time to come back and share your comments, as your feedback means a lot to us.