Broccoli Rava Idli Recipe
Broccoli Rava Idli Recipe is a healthier and tasty twist to the classic South Indian breakfast rava idli recipe. These delicious, soft idlis are made of corn rawa and regular rawa or sooji. Masala broccoli mixture is added to the rawa mixture and then steamed. Served best with chutney and potato saagu.

Archana's Kitchen
On

Friday, 12 April 2019 10:00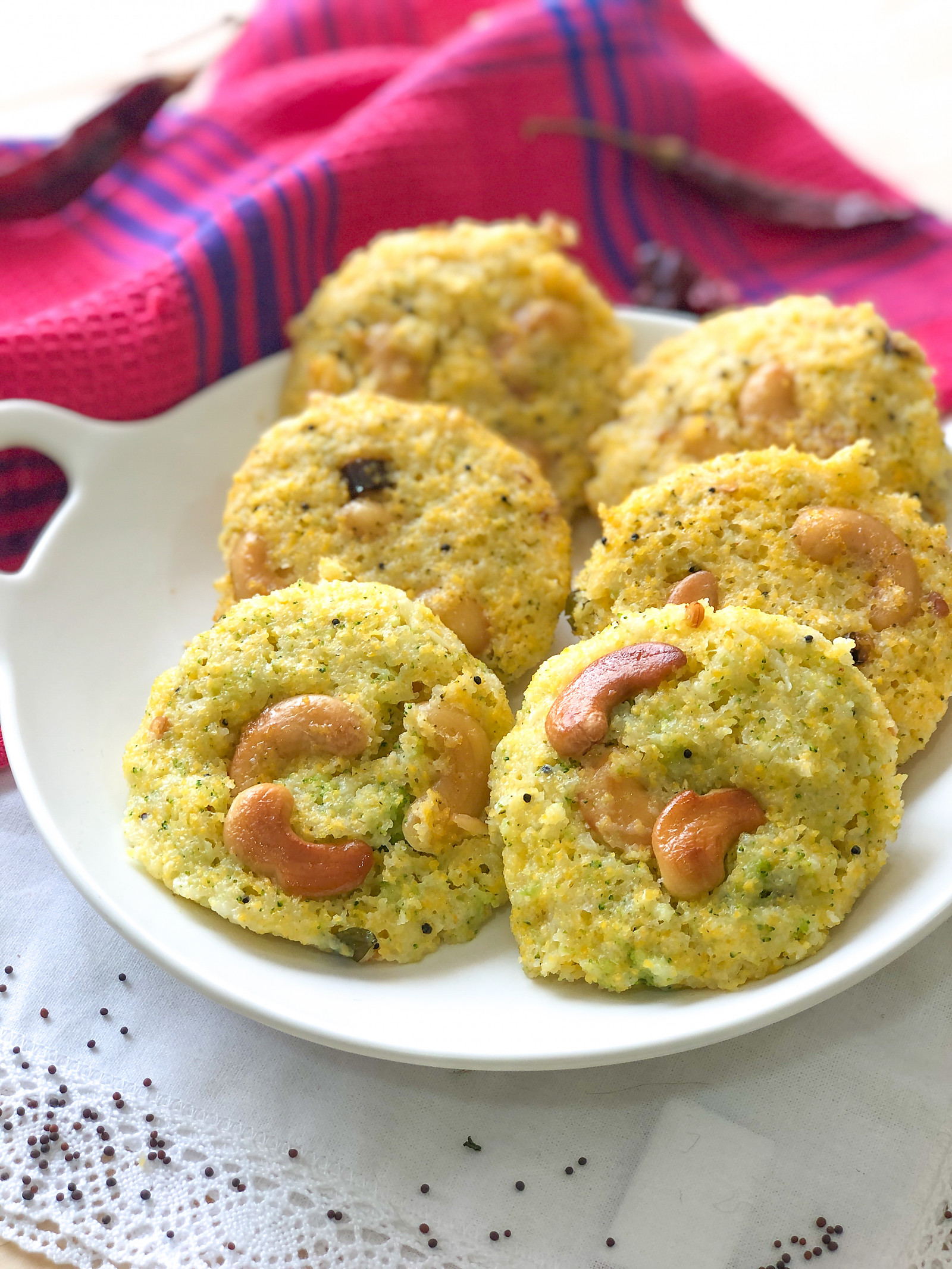 Broccoli Rava Idli Recipe is a super simple yet delicious and healthy recipe which you can make for a quick weekday breakfast. Grated broccoli is stir fried along with classic south Indian tempering and then added to the mixed rawa and curd mixture.
Broccoli Rava Idli are a good way of adding broccoli to your kids diet as the broccoli is grated and so the kids will not realize that they are eating it. Cashews are also added for taste and nutrition. These idlis remain soft for long and so they can be packed into your kids lunch boxes as well.
Serve Broccoli Rava Idli with Coconut Chutney or Tomato Onion Chutney and Potato Saagu for a wholesome breakfast.
Try our other Idli Recipe:
Course:
South Indian Breakfast
Ingredients
1/2 cup

Polenta

1/2 cup

Sooji (Semolina/ Rava)

1 cup

Broccoli

, grated
2 tablespoon

Cashew nuts

1 cup

Curd (Dahi / Yogurt)

1/2 cup

Water

2

Green Chilli

, chopped
1 inch

Ginger

, finely chopped
1/4 teaspoon

Asafoetida (hing)

1 sprig

Curry leaves

1 teaspoon

Mustard seeds

1 teaspoon

White Urad Dal (Split)

1 teaspoon

Cooking oil

1/2 teaspoon

Enos fruit salt

Salt

, to taste 
How to make Broccoli Rava Idli Recipe
To begin making the Broccoli Rava Idli Recipe in a pan roast the corn rawa and the sooji rava on a preheated pan on low heat till the rava emits a nice aroma. This will take about three minutes.

Once done keep the rava aside in a big bowl to cool.

Now in a pan add oil and let it heat. Once the oil is hot add mustard seeds, asafoetida, urad dal and saute till the dal turns golden brown in colour.

Once the dal is golden brown in colour add the cashews, green chillies and the curry leaves and ginger. saute till the cashews turn golden brown in colour.

Once done add the grated broccoli, salt to taste and stir to combine. Saute for a few more seconds till the broccoli turns a bright green colour and turn off the heat. Keep aside to cool.

Add curd to the cooled down rava mixture and half a cup of water, salt to taste and keep aside for 15 minutes.

After fifteen minutes add the broccoli mixture to the curd and rawa mixture and stir to combine. Now add Enos fruit salt and whisk well.

If the Broccoli Rava Idli batter is too thick add little water to make a thick batter of dropping consistency. Stir well for a couple of minutes

Preheat an idli steamer with enough water and keep it ready.

Grease the idli mold with oil or ghee and spoon the Broccoli Rava Idli mixture into the cavities. Place the Broccoli Rava Idli in the steamer and steam for 10 minutes until done.

When you test, the Broccoli Rava Idli should be cooked and the tester should come out clean.

With the help of a spoon transfer the Broccoli Rava Idli into a serving plate and serve hot.

Serve Broccoli Rava Idli with Coconut Chutney or Tomato Onion Chutney and Potato Saagu for a wholesome breakfast.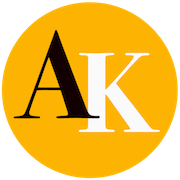 Hi there! This is our chance to talk to you. First, we love creating recipes keeping you in mind. At Archana's Kitchen we try to keep recipes simple, smart and seasonal without additives and preservatives. We hope you enjoy cooking recipes from our website where the sole effort is to make cooking simple for you. When you try out one of our recipes, we are longing to hear back from you. Do take your time to come back and share your comments, as your feedback means a lot to us.