Muttai Dosa Recipe - Tamil Nadu Style Egg Dosa Recipe
Muttai Dosa Recipe is a dosa that is power packed with the goodness of eggs in the form of either an omelette or scrambled eggs which can be eaten as it is or served along with a spicy tomato chutney

Archana Doshi
On

Thursday, 19 September 2013 10:27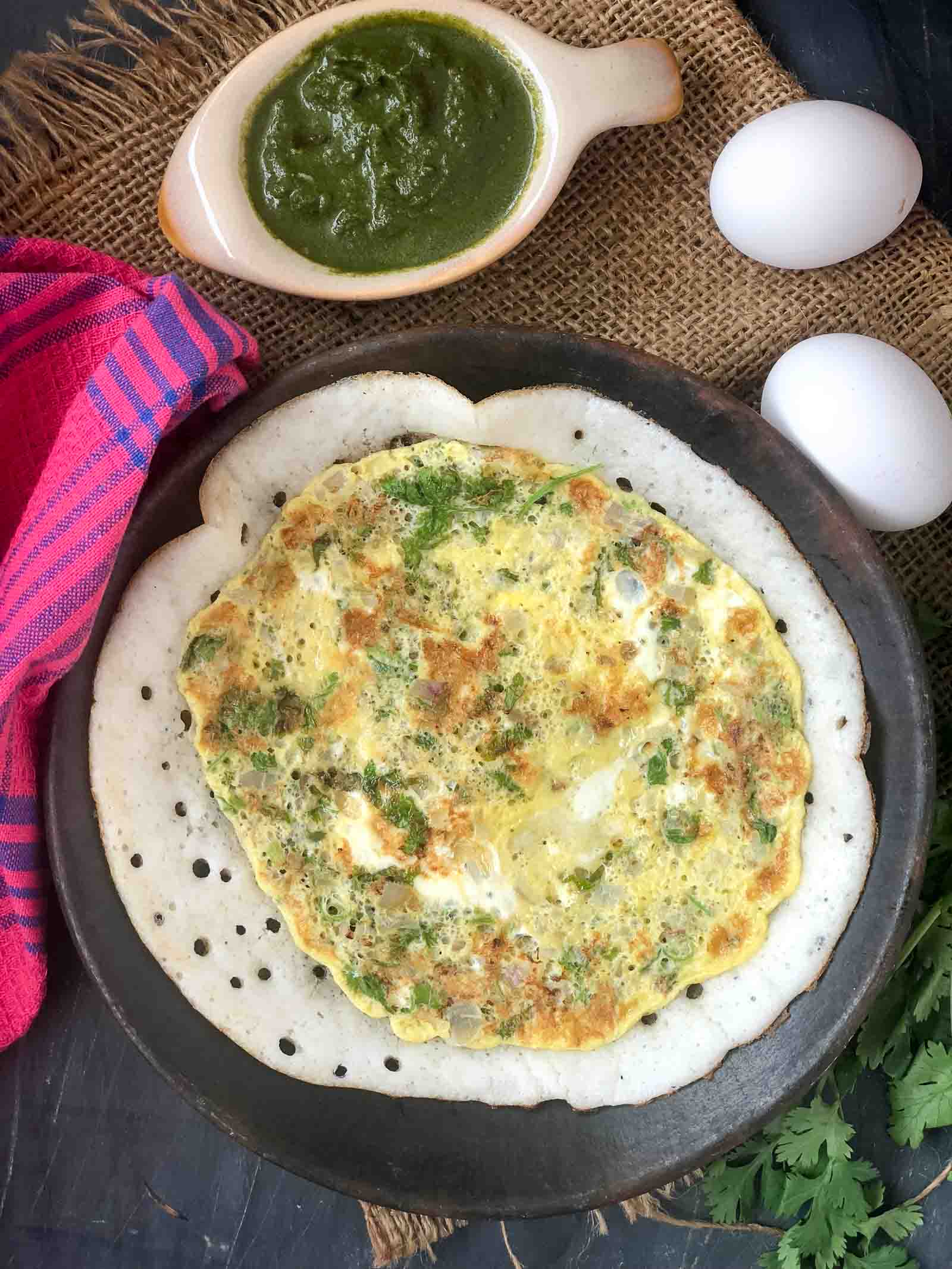 Muttai Dosa Recipe is a delicious street food snack in Southern India. When you make it at home, you get to make it healthy with less oil and homemade dosa batter. There are multiple ways you can make this dosa, using either scrambled eggs or an omelette. Either ways, this egg dosa roll recipe is simple and quick to make and very delicious. It also makes a great lunch box for kids.
Serve the Muttai Dosa Recipe along with Coconut Chutney and a Thakkali Vengayam Chutney for breakfast, snack or dinner.
If you are looking for more Dosa Recipe here are some :
Course:
South Indian Breakfast
Ingredients
2 cups

Idli Dosa Batter

4

Whole Eggs

1

Onion

, thinly sliced
3

Green Chillies

, finely chopped or more as required

Turmeric powder (Haldi)

, a pinch per dosa

Red chilli powder

, a pinch per dosa

Salt

, to taste

Coriander (Dhania) Leaves

, finely chopped or mint leaves
How to make Muttai Dosa Recipe - Tamil Nadu Style Egg Dosa Recipe
We begin making the Muttai Dosa Recipe Or Egg Roll Dosa by following the below instruction

Have the Homemade Idli Dosa Batter Recipe ready. Follow these instructions in the link to make the Idli Dosa Batter.
To Make the Muttai Mixure (Egg Mixture)
In a bowl, bread one egg at a time, sprinkle a small portion of the sliced onions, green chillies, coriander leaves or mint leaves, a pinch red chilli powder, a pinch of turmeric powder and salt to taste.

Whisk this muttai mixture and keep aside.
To Make the Muttai Dosa
Heat the skillet on medium heat. Pour a ladleful of batter over the skillet and spread the batter evenly using a spiral motion from inside out.

Pour a teaspoon of oil or ghee around the edges. Allow the dosa to steam on the top side for just a few seconds.

Add the single egg muttai mixture over the dosa and spread it evenly around the dosa.

Cover the pan, and lightly steam cook the dosa until the egg is cooked. Once done, flip the Muttai Dosa and cook on the other side for about a minute, so the onions get to get cooked well and lightly browned.

Once done, remove the Muttai Dosa form the pan, fold into half and serve hot. Proceed the same way with the remaining dosa batter and make the egg mixture separately for each muttai dosa you make.

Serve the Muttai Dosa Recipe along with Coconut Chutney and a Thakkali Vengayam Chutney for breakfast, snack or dinner.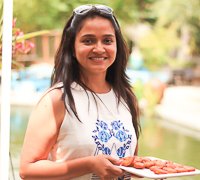 Archana Doshi is the founder of Archana's Kitchen. Archana launched Archana's Kitchen in 2007 as a way to keep track of her and family's recipes, and along the way grew it into one of the most popular cooking websites in the world. Archana is dedicated to helping home cooks be successful in the kitchen. Archana says "I hope you enjoy cooking recipes from my website where the sole effort is to make cooking simple for you. When you try out one of our recipes, we are longing to hear back from you. Do take your time to come back and share your comments, as your feedback means a lot to me"