Quatre Quart Pound Cake Recipe With Fresh Figs

Vanita Vasudevan
On

Friday, 15 May 2015 00:56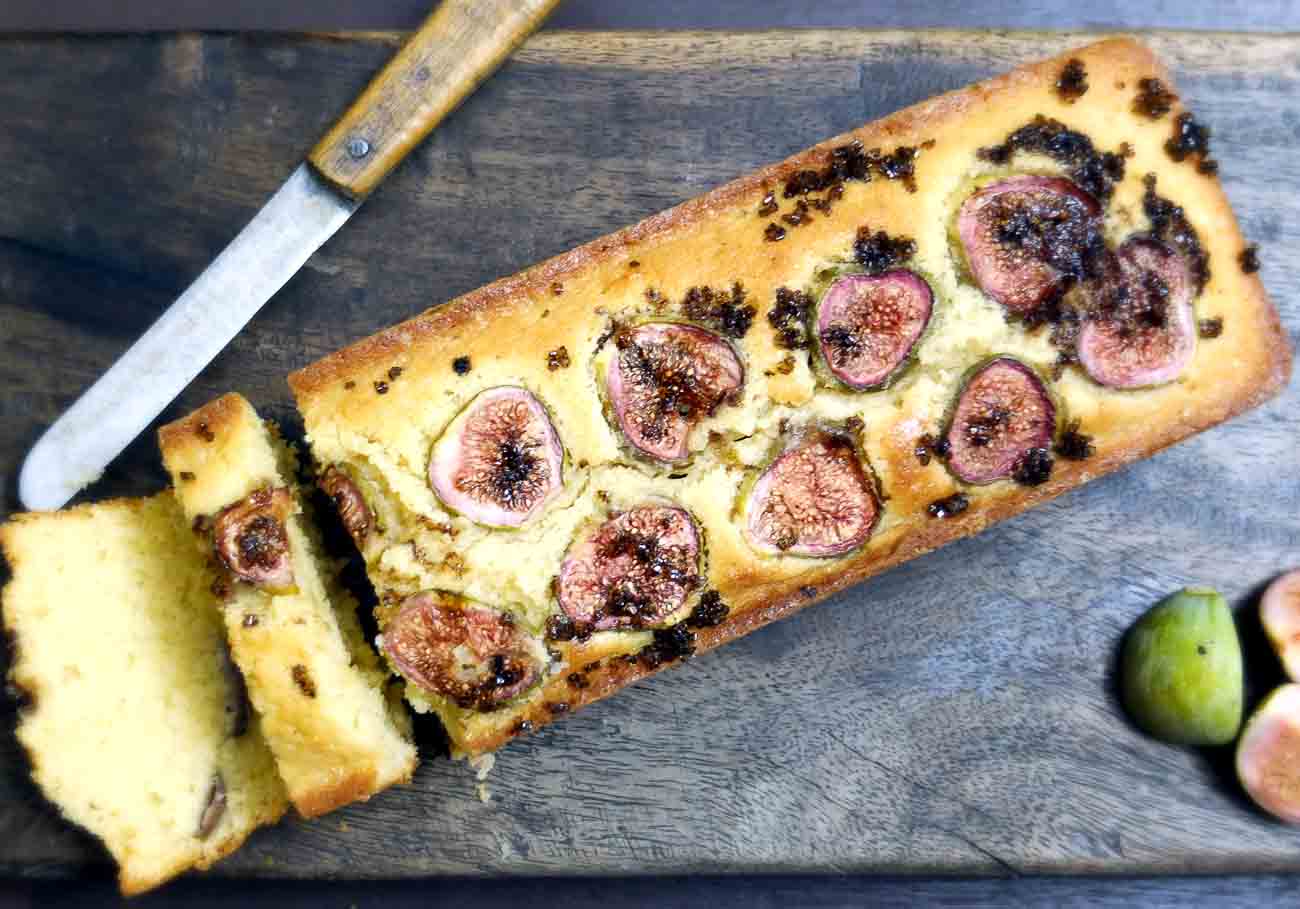 Quatre Quart Pound Cake is the traditional recipe of vanilla pound cake. The name of this cake comes from the fact that all the cake ingredients are measured and used in equal proportions, traditionally, one pound each of flour, butter, eggs and sugar.
In French Cuisine, they call it "Quatre Quarts" literally meaning "4 fourths", also reflecting the fact that all 4 ingredients are used in equal amounts. This vanilla pound cake is layered with fresh figs. With delicate skin, floral sweetness and luscious texture, there is nothing unique like the taste of fresh figs with each bite of spongy pound cake. Serve Quatre Quart Pound Cake for the evening tea party along with some black coffee.
If you like this recipe, try more of our popular tea cakes
Ingredients
1-1/2 cups

All Purpose Flour (Maida)

200 grams

Butter (Unsalted)

, softened
3/4 cup

Caster Sugar

, (more for dusting)
3

Whole Eggs

, at room temperature
3/4 teaspoon

Baking powder

1 pinch

Salt

1-1/2 teaspoon

Vanilla Extract

3 tablespoon

Milk

, at room temperature
6

Fresh Figs

, thinly sliced
How to make Quatre Quart Pound Cake Recipe With Fresh Figs
To begin making the Quatre Quart Pound Cake Recipe with Fresh Figs, star with preheating the oven at 350 ' F (180'C). Prepare a loaf pan by first greasing it with butter and dusting with flour.

In a large mixing bowl, sift the flour, baking powder and salt together. Add the granulated sugar to the flour and mix well with a wire whisk to combine evenly.

In another bowl whisk together milk, eggs, butter and vanilla using hand blender at medium speed for few minutes or till pale and light in texture.

Add half of the liquid mixture to the sifted flour and gently fold to form the batter. Scrape down the sides. Gradually add the remaining liquid mixture in two batches, combine to form a lump-free smooth batter.

Pour half of the batter into the prepared loaf pan. Arrange half of the sliced figs on the batter. Pour the remaining cake batter on top of the layered figs. Finish with the layer of remaining sliced figs.

Bake for about 60 minutes or until a wooden toothpick inserted in the centre comes out clean. Cool the cake for about 15 minutes and invert on a wire rack. Cool completely before you start slicing.

Serve Quatre Quart pound cake for the evening tea time snack or for the tea party dessert. You can store this in an airtight container for about a day in room temperature or store in the refrigerator for about 3-4 days.